Would you like to buy a house in Gaeta to spend your holidays or to move permanently, but you don't know which area?
Read this guide on the best areas of Gaeta and where to buy a house.
Is it your dream to have a house in Gaeta where you can spend the holidays or a place to go on the weekend to break the everyday routine? If you have started looking for a house, but you don't know which area is right for you, you've come to the right place! In this guide we can help evaluate the main neighbourhoods suitable to purchase a house.
Buying a house in Gaeta, yes, but where?
Buying a house in another city is a good choice. One of the first things to evaluate is the usability of the area where you decide to buy. For example, if you decide not to arrive in Gaeta by car, you should opt for a central neighbourhood, easily accessible by means of all transport.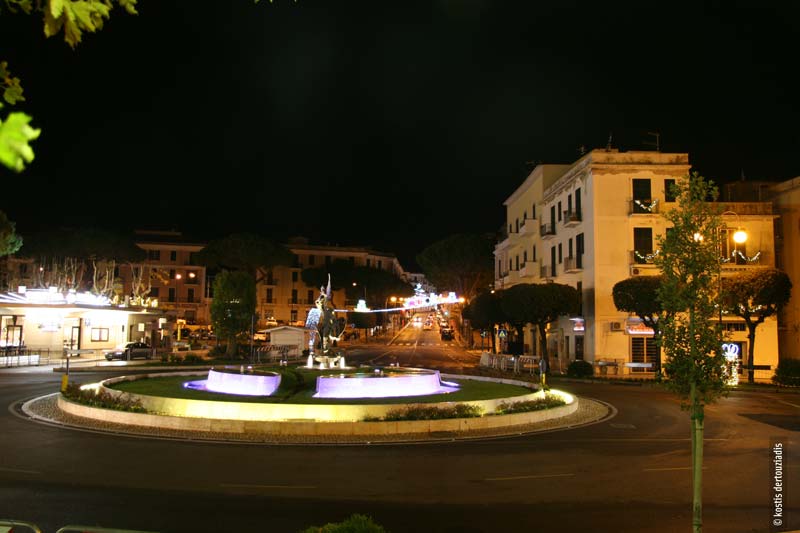 If, on the other hand, your primary factor to be taken into consideration is tranquillity, then you should consider an elevated neighbourhood, perhaps surrounded by greenery where you would also have the opportunity to find a more spacious property and, why not, even a garden.
Are you planning to come mainly in the summer time? Then it is wise to stay in the vicinity of the beach, this way you will not encounter parking problems and you can reach the sea at your leisure. But let's get specific by analyzing the four areas of Gaeta.
Buying a house in the centre of Gaeta. Via Indipendenza, where you can experience tradition.
If you want a house in the centre with all the services at hand and well connected, an option that could suit you is via Indipendenza. Expressed here are all the popular traditions of the city, including artisan shops, bakeries and specialties that fill the narrow stone paved corridors with irresistible aromas. The voices of the people who crowd the street, the local products that stand out in small fruit stalls and food shops, everything here has the essence of everyday life. From here you can walk to different areas of Gaeta, such as the Caboto promenade, where you can take long walks indulged by the sea breeze.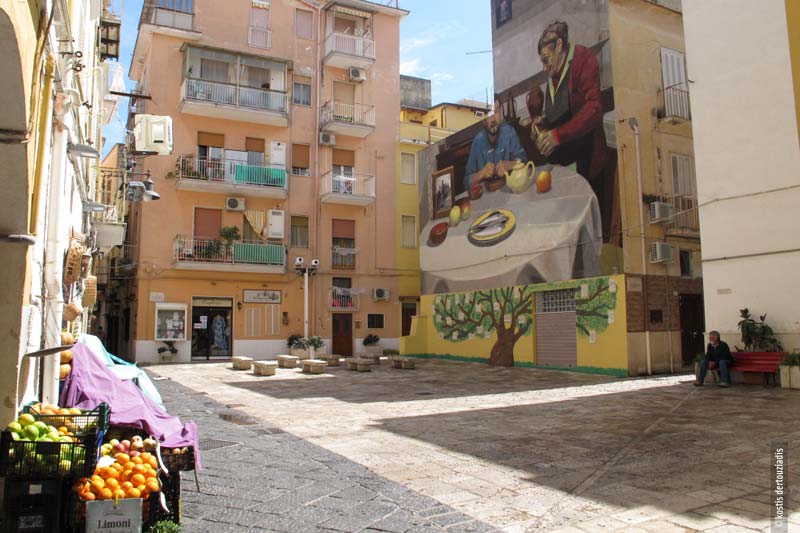 Da qui si possono raggiungere a piedi diverse zone di Gaeta, come lungomare Caboto dove è possibile fare lunghe passeggiate coccolati dalla brezza marina.
In via Indipendenza it is possible to find multi-level buildings that preserve the fascinating structures that housed families of fishermen and farmers, that is, small spaces but spread over several floors.
Where to buy a beach house in Gaeta: Serapo and Fontania, the close at hand beaches.
The long coast of Gaeta offers the possibility to change the scene of your holiday every day. In a paradise like this, having a house directly overlooking the sea is not a dream, but a reality!
A Serapo e Fontania, le due spiagge centrali di Gaeta, è possibile trovare delle case in vendita vicino al mare perfette, per ogni richiesta e possibilità, che sia un comodo appartamento a due passi dalla spiaggia, o una prestigiosa villa con giardino dove sorseggiare il primo caffè della mattina e sentire il profumo del mare.   In Serapo and Fontania, the two central beaches of Gaeta, it is possible to find houses for sale near the sea, perfect for every request and possibility, whether it is a comfortable apartment a stone's throw from the beach, or a prestigious villa with a garden where you can sip the first morning coffee and enjoy the sea breeze.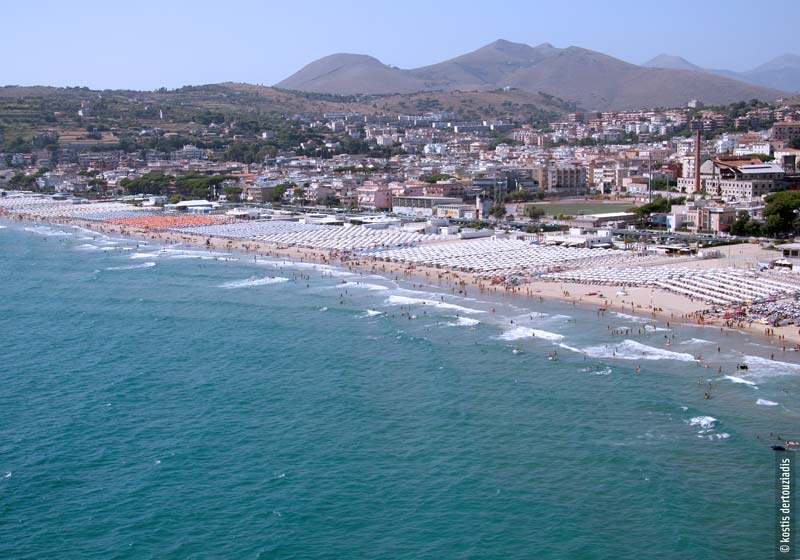 A few steps from via Marina di Serapo there is via Firenze. Having a house here is also very convenient to reach the hilliest part of Gaeta, Monte Orlando, where you can take long walks surrounded by Mediterranean vegetation and retrace the legend admiring the suggestive rocky constructions of the Montagna Spaccata or "Split Mountain".
A very interesting road is also via Livorno which connects Serapo to another very central area: Corso Italia. In this regard, a convenient solution for those who love having the basic amenities within reach would choose a property in Corso Italia, from which you can easily reach both the city centre and the beach. This residential area is well appointed and convenient for daily shopping needs and retail therapy.
Buy a house in the enchanting medieval Gaeta to experience the beauty of the ancient village.
Medieval Gaeta, also called old Gaeta, is certainly one of the most fascinating areas of the city. Here you can find different real estate solutions: more practical if you prefer comfort and more peripherals but very interesting.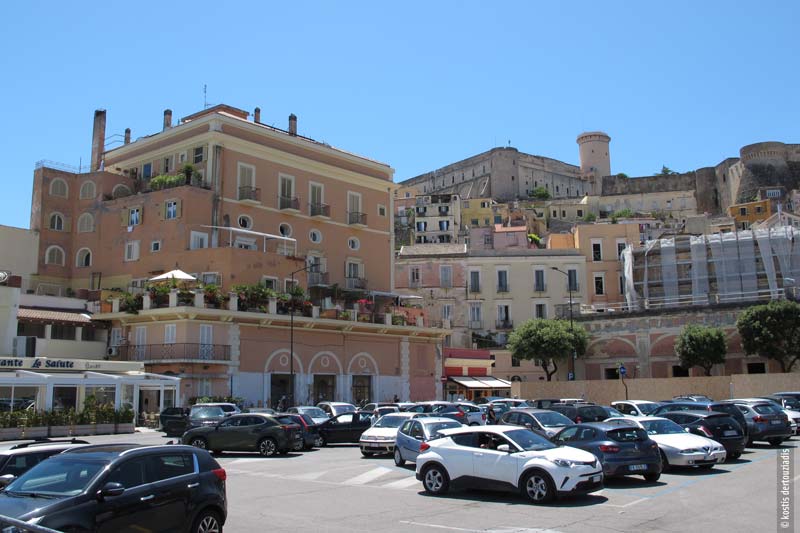 Medieval Gaeta, also called old Gaeta, is certainly one of the most fascinating areas of the city. Here you can find different real estate solutions: more practical if you prefer comfort and more peripherals but very interesting.
Buying a property in the upper part of Medieval Gaeta means enjoying a piece of history every day and enjoying the truly special panorama. Here among ancient and now deconsecrated churches, the two castles and narrow streets, a reminder of old fortifications, it is easy to get lost in the maze of history.
The advantages of acquiring a house in a quiet residential area.
If your desire is a housing solution immersed in tranquillity, then it is advisable to lean towards a quiet residential area, perhaps more elevated so as not to miss the spectacular panorama of the city and its gulf.
Colle Sant'Agata, viale Oceania, e le altre zone limitrofe che sorvegliano Gaeta dall'alto, possono fare al caso vostro. Qui è possibile trovare appartamenti completi di terrazzo e posti auto, per vivere in completo relax il vostro soggiorno a Gaeta. Colle Sant'Agata or "St. Agatha's Hill", viale Oceania, and the other neighbouring areas that guard Gaeta from above, could be just what you're looking for. Here you can find apartments complete with terrace and parking spaces, to enjoy your stay in Gaeta in complete relaxation.
If you already have an idea of your dream home, or need assistance and advice to better evaluate your purchase, please do not hesitate to contact us! We have a wide range of options for sale to show you.